Pottery Barn Blue Textile Knockoff Art
Today we have Roxanne taking over the Rockstar DIY stage! Roxanne is the knock off queen. She will be showing us how to create these beautiful knock off Pottery Barn Blue Textile prints for much less. If Roxanne sees something from a high end store, she has the super power to create a knock off for 1/10th the price or less! She recently knocked off a $695 Restoration Hardware capiz chandelier for only $52!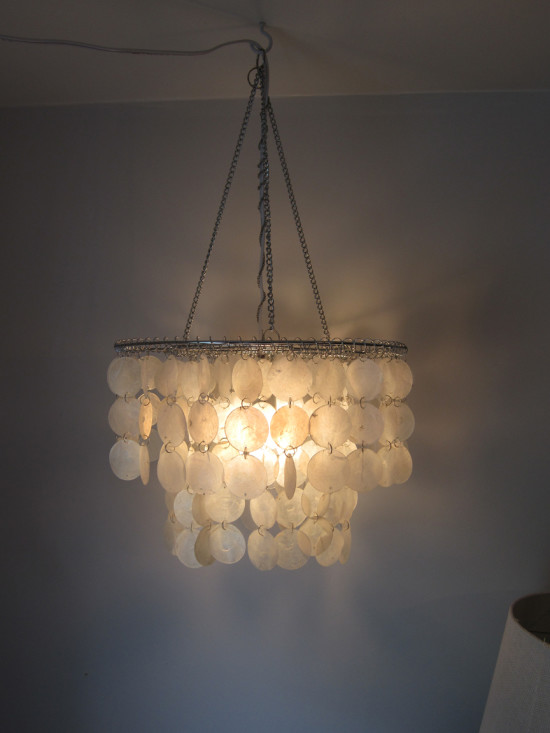 You can do the math, but I know that's a real steal.
Roxanne, is the talented DIYer behind The Honeycomb Home blog. She can frequently be found turning her cookie cutter home into a beautiful home on a budget. Please welcome the dynamic Roxanne to the stage!
I was recently browsing my favorite website, Pottery Barn, and noticed this set of beautiful Framed Blue Textile Art. I loved the wooden frames and the blue fabrics, but not the price! They sell for $169 for one, or $334 for the pair! I realized this would be very easy to knock-off for a fraction of that price.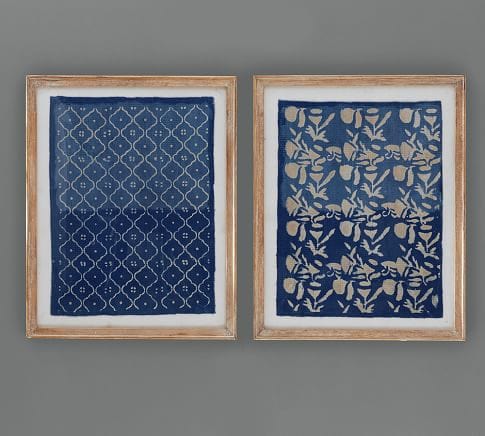 To re-create this look, I ordered fabric samples from Calico Corners. To make this work, you will need the larger sized samples. Average size samples are usually around 5.5″ squared. The larger versions at Calico are 27″ X 18″. I always prefer to order the larger size because its hard to get a good sense of how it will look in the room from the small size. Here is a picture of the small sample versus the large.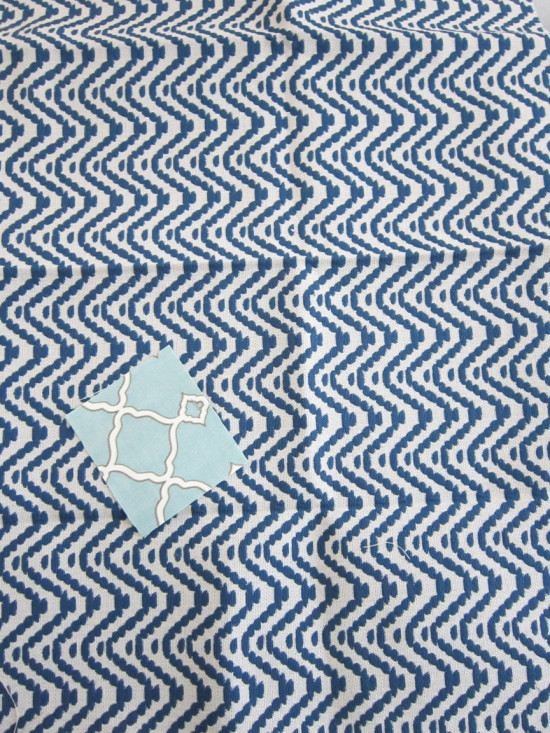 I found two beautiful wood frames at Michael's, which are normally priced $29.99, I scored them on sale for $10 each, it was a steal! I bought them in size 16″ X 20″, which is a little smaller than the Pottery Barn frames.
These frames didn't come with mats so I had to purchase those separately. I ordered them online from Amazon, and I got 2 for under $10. I ordered several different fabric samples from Calico, but the two I ended up using are called Begonia Midnight (that's the floral pattern) and Briza Nate Berkus fabric in Lagoon (Yay Nate!). The larger samples cost between $7-$11 dollars each. It's much less expensive than ordering an entire yard of fabric.
Once I had all my pieces, I ironed the fabric and then assembled them in the frames.
The best part is, if I ever get tired of either of these fabrics or color choices, it's inexpensive to just switch them out for something else. I already have a few more samples that I picked up for another project.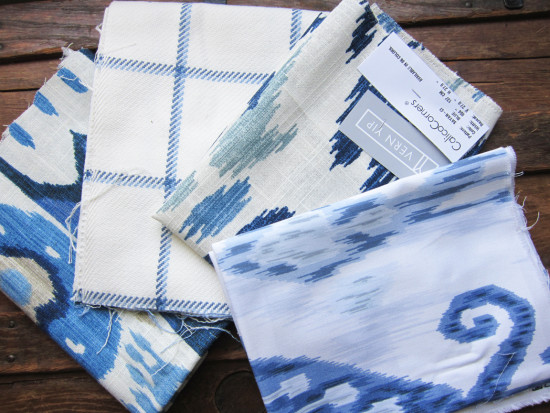 For my two Pottery Barn Inspired Wall art prints , I spent a total of 43.75! which is $290.25 less than if I bought them from Pottery Barn!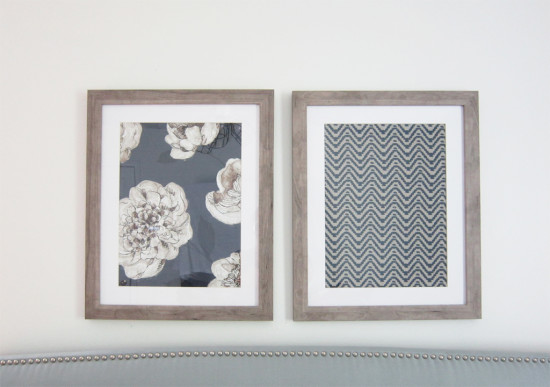 A big thanks to Brittany for letting me share my project with you today! You can visit my blog, The Honeycomb Home here. If you'd like to see more Knock-off's that I've done, you can check out my Restoration Hardware Knock-off Chandelier (for under $30!).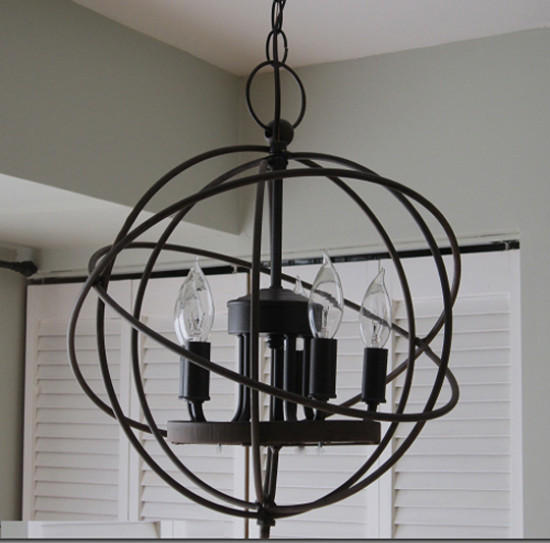 And my Mirrored Closet Door makeover.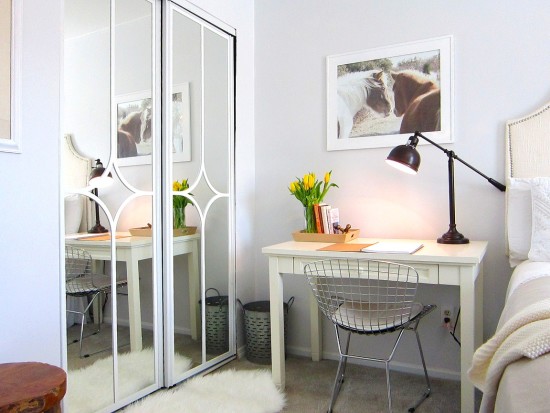 Beautiful, amazing and oh so frugal! Thank you for sharing your talents Roxanne! Stay tuned for more Rockstar DIY series performances:

Here is a list of the project performances so far:

Pin for later! 
https://prettyhandygirl.com/wp-content/uploads/2015/09/DIY-textile-art.jpg
1200
735
Brittany Bailey
https://prettyhandygirl.com/wp-content/uploads/2021/07/PHG-logo-tagline-2020-1030x211-R.jpg
Brittany Bailey
2015-09-25 07:00:00
2021-08-04 01:50:29
Pottery Barn Blue Textile Knockoff Art