Industrial Display Shelves
Hello! My name is Lindi. I normally blog at Love Create Celebrate, but I couldn't be happier to contribute some great ideas at Pretty Handy Girl! I love the look and style of industrial home decor. On my blog, Love Create Celebrate, I recently started an industrial guest bedroom renovation, and I'm taking you through the entire process. These Industrial Display Shelves are the perfect addition to the decor in the room, and I'm thrilled to share this tutorial with you today.
Materials:
1″ x 6″ x 2′ board
6 – 1/2″ black steel flanges
6 – 1/2″ (diameter) x 2″ (length) black steel pipes
3 – 1/2″ black steel elbows
12 – #10 1 1/2″ wood screws (flange to wall connection)
12 – #10 1/2″ wood screws (flange to shelf connection)
Wood Stain
Varnish (gloss)
Acetone
Clear coat
Tools:
Chop saw (or circular saw)
Sander
Drill
Planer (optional)
Instructions:
To begin, use the table saw or circular saw to cut the width of the board to 5″ for your shelves (you need a total of 21″ in length). If you are using rough wood, you may want to run the wood through the planer to make it flat and smooth. (If you bought wood that was straight, you don't need to worry about this step.)
Grab your 1×6″ board and cut the board to 7″ inches in length.
Use either a miter saw (chop saw) or a circular saw for this cut.
Next, pick up your sander and sand down all sides of your wood. Stain the wood with any color stain you chose. 
Let the stain dry for 24 hours, and then apply a coat of varnish to protect your wood.
Assembling the shelves:
Gather your black steel pipe pieces for the arms of the shelves.
Assemble the pieces in this order: flange – pipe – elbow – pipe – flange.
Twist your connections until they are tight. You can temporarily screw one flange of the arm down to tighten the pipes easier.
Once everything is assembled, put on work gloves and rub down your plumbing parts with Acetone and a paper towel or shop towel. This will remove any grease. When clean and dry, spray your display shelf arms with clear matte spray paint to seal it and protect it.
Find the exact center of your board by drawing a diagonal line from opposing corners. Then measure the diameter of your flange and measure half of that distance out from the center on each side. This will give you the area to screw your flange into (to keep the shelf level.)
Place your assembled arm against the wall, and place your wood shelf on top, making sure that your flange rests within the zone you just measured. When you are happy with the placement, draw through the holes of the flange to mark the screw locations.
Take the display shelf off of the wall and screw the board in place with the 1/2″ wood screws. Level and hang the shelf on the wall.
Add your plants or home decor and enjoy!
These display shelves have an industrial feel to them, but they could go in any room in the home. I love their versatility and can't wait to put them up in our Industrial Guest Bedroom!

If you love the look of industrial furniture, come find out how you can turn any table into an industrial table with this Industrial Side Table tutorial.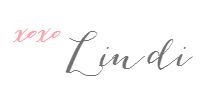 https://prettyhandygirl.com/wp-content/uploads/2016/03/IMG_8520c.jpg
300
740
Love Create Celebrate
https://prettyhandygirl.com/wp-content/uploads/2021/07/PHG-logo-tagline-2020-1030x211-R.jpg
Love Create Celebrate
2016-04-27 07:00:22
2016-04-26 18:30:23
Industrial Display Shelves